AUTOMATIC NAIL MAKING MACHINE (Z94-A SERIES)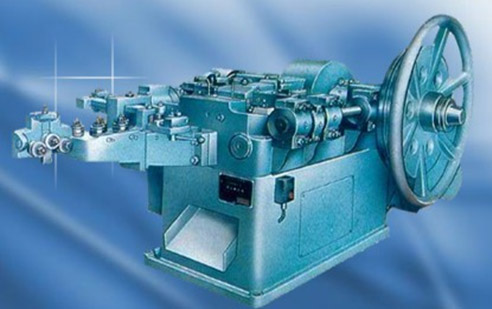 FEATURES: THE Z94-A SERIES MACHINE is designed specially for making various size of round nails.
It can be widely used for making all different kinds of round nail and special nail. It is easy and safe to operate. It is reliable in quality and we can provide the customer with the relative auxiliary parts and machines.
TECHNICAL DETAILS
Technical data

单位

Z94-1.6A
(25A)

Z94-2.8A
(50A)

Z94-3A
(70A)

Z94-4A
(100A)

Z94-5A

Z94-6A

WZ94-4A

UZ94-4A

SZ-4A

Max. nail dia

mm

1.6

2.8

3.1

4.5

5

6

3.8

3.7

4.5

Min. nail dia

mm

0.9

1.2

1.8

2.8

3.1

4.1

2.38

1.6

2.8

Max. nail length

mm

20

50

70

100

130

175

2.5

50

100

Min. nail length

mm

9

16

30

50

60

100

1.5

10

50

Designed production

pcs/min

480-520

350

320

260

200

220

110

150

130

Motor power

kw

1.5

2.2

3

4

4

10

4

4

4

speed

rpm

1420

1420

1420

1420

1420

1420

960

1420

1420
1430

weight

kg

373

1000

1500

1978

2000

5500

2100

1980

2100

Overall dimension

mm

1000
x750
x1000

1550
x1000
x1065

1970
x1000
x1065

2436
x1512
x1205

2436
x1512
x1205

3220x1838
x1545

2436
x1512
x1710

2436
x1512
x1205

2436
x1512
x1205